First features by selected French directors come to Istanbul screen "Beyond words: The Cinema of Joachim Lafosse"
Supported by the French Culture Center, Istanbul Modern and SALT Galata, My 1st Feature Film Festival will run from today until April 23, and will be screening the first feature films of selected French directors
The first French feature debut film festival, Mon 1er Long (My 1st Feature) will he held from today until April 23 organised by the French Culture Center, Istanbul Modern, SALT Galata, Wallonie-Bruxxells International and Paysages Humains in Istanbul.
The selection is devoted to debut feature movies of various contemporary directors in order to promote French cinema and the festival announced that it was honored to host French director Claire Simon, actress Gerard Hardy from Ariane Mnouchkine's Theatre du Soleil community and Belgian producer Eric Van Zuyten.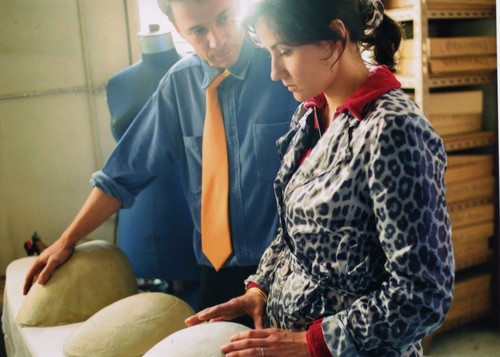 "A Foreign Body" (Sinon, Oui) reflects the dilemma between one's perception of self and how it is perceived by others
on the silver screen.
The festival is indeed a cultural project aiming to enable movies that cannot find distribution opportunities outside their production countries and also in Turkey to meet with participants and promote and share these with film lovers through discussions.
A thematic selection awaits festivalgoers with Bruno Dumant's "Life of Jesus," Justine Triet's "Battle of Solferino," Thomas Salvador's "Vincent," Arnauld Despleching's "La Sentinelle," Guillaume Gallienne's "Me, Myself and My Mother," Claire Simon's "Patients," "A Foreign Body," "Northern Terminal," and "Family Planning," Ariane Mnouchkine's "1789" and "Moliere," Joachim Lafosse's "Private Madness" and Luc Jabon's "Beyond Words."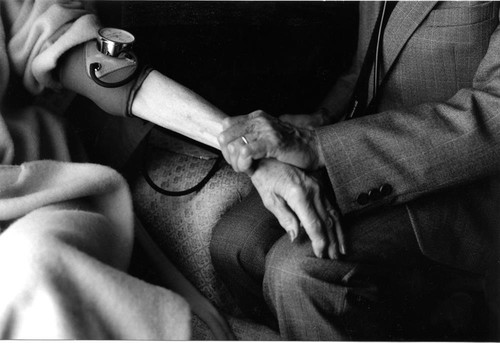 "The Patients" (Les Patients) focuses on Dr. Bouvier, a doctor about to retire from practicing medicine in a small town.
At the festival, high school and university students, those who can or cannot speak French, Art and Cinema Schools, public or private cultural and social institutions will be in participation, which will be enlivened with the attendance of personalities from the cinema world through workshops, panels and training courses.
The festival awaits movie buffs with free screenings with Turkish subtitles at the French Culture Center, Istanbul Modern and Salt Galata. Participants can also enjoy meetings and discussions to be held together with directors, producers and actors and actresses.
Within the scope of the program, today, right after the showing of Claire Simon's debut "Family Planning" (Les Bureaux de Dieu) at 5:15 p.m., Istanbul Modern's guests can come together with the director for a discussion about her movies, French cinema and life in general. On April 23, Sunday at 5:45 p.m. Eric Van Zuylen, the producer of "Private Madness," will also get together with movie buffs.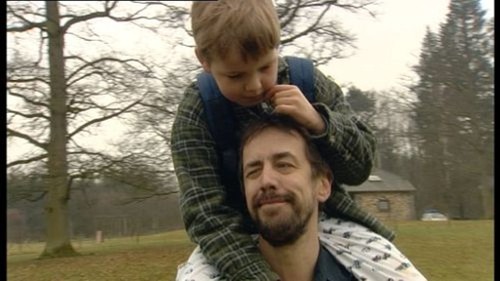 "Private Madness" ("Folie Privee") tells the 24 hours of a man who is psychologically disturbed and as he refuses to leave the house after promising his soon-to-be ex-wife he would.
"The Patients" (Les Patients) produced in 1990 and starring Jean-Marie Bouvier is one of the three movies included in the program. This documentary focuses on Dr. Bouvier, a doctor about to retire from practicing medicine in a small town. Just like a novel character with his signature thick-framed glasses, dark suits and warm heart, Mr. Bouvier approaches his patients with compassion and love and this unprejudiced attitude is reflected in the director's movie; the director approaches the movie with the same curiosity, love and humor. The documentary stands out for its unique stance toward the complicated human nature.
Simon's "Family Planning" ("Les Bureaux de Dieu"), in which the director again focuses on patient-doctor relations, starts the discussions of women from various different ethnic backgrounds and religions at a family planning clinic. Starring Anne Alvaro, Nathalie Baye and Michel Boujenah and amateurs actors, the line between documentary and nonfiction gets blurred in the movie.
Starring Catherine Mendez, Emmanuel Clarke and Lou Caster "A Foreign Body" (Sinon, Oui), Simon this time features Magali, who convinces her husband that she is pregnant and rejects her husband's pressures on getting an abortion. In time, as their marriage takes a turn for the better and Magali's sick father holds on to life more with the hope of welcoming a grandchild, Magali starts believing her own lie and does not know a way out. This debut feature reflects the dilemma between one's perception of self and how this perception is perceived by others on the silver screen.
A 2013 production and starring Nicole Garcia, Reda Kateb and Francois Damiens, "Gare du Nord" (Northern Terminal) takes its name from the actual Gare du Nord in Paris, which is the center of the northern part of town with its cafes, tunnels and terminals, telling the story of passengers who cross each other's paths on the terminals. The movie starts with a love story between two strangers and depicts the constantly changing social and ethnical face of France.
The program also includes "Private Madness" ("Folie Privee") from Joachim Lafosse. The movie starring Mathias Wertz, Vincent Cahay and Kris Cuppens tells the 24 hours of a man who is psychologically disturbed and refusing to leave the house after promising his soon-to-be ex-wife he would. This first debut from Belgian Lafosse is a tragic family drama inspired by Euripides' "Medea."
Fans of Lafosse can also enjoy "Beyond words: The Cinema of Joachim Lafosse" ("Au Dela Des Mots de Joachim Lafosse"), directed by Luc Jabon. The film focuses on the directing career of the famous director in his 40's who was a student at IAD's scriptwriting classes. Setting his main focus on humanitarian stories, Lafosse usually depicts human weaknesses, tendency to violence, vulnerability, will to be together and ability to live in peace. Shooting seven feature movies in 15 years, we witness how Lafosse constantly improves himself.

Source: Daily Sabah

<!-comments-button-->