Hatay: City of Gastronomy offers dishes galore Künefe
Recognized by UNESCO as World City of Gastronomy, Hatay, where several cultures have lived together peacefully for centuries, is better known for its rich, delicious cuisine that is a manifestation of its cultural life
For unique cuisines in Turkey, the southeastern province of Hatay claims an extra special place. As an ancient host of numerous civilizations dating back as far as 9000 B.C., Hatay's rooted cuisine offers a delightful range of dishes that blend ancient and modern techniques. Now, the city's cuisine is again in the spotlight after being included in the UNESCO Creative Cities Network (UCCN) as a "city of gastronomy."
With its mild climate, the first Christian church, the first mosque in Anatolia and numerous historical sites, this region, which has hosted many different cultures and religions for thousands of years, now invites foodies from around the world to discover its rich cuisine.
The region, bordered by the Mediterranean and Syria, is famous for its distinct food that reflects the province's mixed Turkish and Arabic history.
Although this rich cuisine is adored by locals and global foodies, some of its signature dishes have a hard time surviving in the 21st century. With every passing year, the region's traditional dishes have been losing popularity, but UCCN's recognition will hopefully change that.
Hatay's cuisine is a fine mixture of their signature Mediterranean vegetable recipes mixed with meat-heavy Arabic dishes.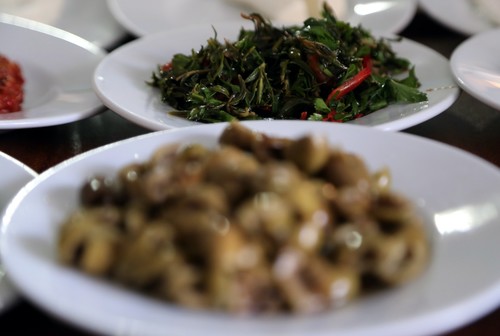 Zahter Salad
For instance, mütebbel, which is believed to have originated in Syria, is one of the most famous dishes of Hatay. Mütebbel is a fine mixture of yogurt, eggplant and ground sesame seeds and is considered one of the main flavors of Hatay's cuisine.
On the other hand, Mediterranean cuisine also found its way to Hatay tables with dishes like spinach borani. With spinach roots and leaves, rice, chickpeas and plenty of sour sauce, borani showcases Hatay's love for spinach.
For those with a sweet tooth, künefe is considered Hatay's crown jewel in desserts and was also famous in Ottoman-era kitchens. Believed to be the world's first cheese-based dessert, it is traditionally associated with wedding ceremonies. In Hatay's Antakya district, künefe is made by mixing special salt-free cheese into shredded dough and frying the mixture in butter. Delicious syrup is poured over künefe, while nuts or pistachios add a unique taste.
Locals ready to welcome visitors after UNESCO prize
Restaurateurs and cafe owners in Hatay hope the region's new UCCN status will offer a cash boost to the local economy.
Sabahattin Nacioğlu, head of the Hatay Tourism Association, said Hatay's cuisine has around 600 dishes that could be distinguished as coming from the region. "We need to represent this title in the best way," Nacioğlu told Anadolu Agency (AA). "All of Hatay's traders have a lot to do." "From now on, gastronomy tourism will be at the forefront alongside culture and faith tourism," Nacioğlu said.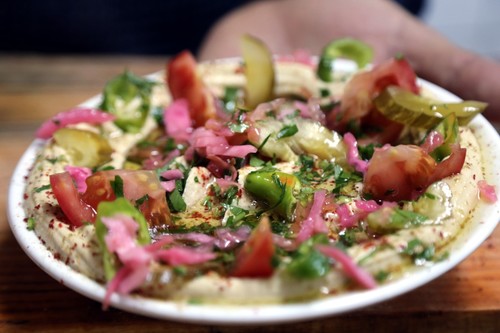 Humus

Mustafa Sertbaş, a pastry chef specializing in the cheesy dessert künefe, was equally enthused by Hatay's rank among the eight cities newly recognized for their cuisine. "We already knew that Hatay was a city of gastronomy, but from now on the whole world will know it too," he said. "We are very proud of this achievement."

Cafe manager Yusuf Eser added: "I hope we will host many more visitors thanks to the dishes we create. This will greatly benefit the city."

Bahir Muratoğlu, a chef skilled in making regional delicacies, including a special flatbread with spicy red pepper, also predicted a boost in the number of visitors. "This title will be recognized across the world, and many foreign visitors will come to our city," he said. "We will welcome them with open arms."

Among the other 64 cities designated "Creative Cities" by the UCCN last week were Istanbul, named a city of design, and Kütahya, recognized as one of the crafts and folk art cities.

The Creative Cities Network was established in 2004 to increase cooperation between cities. It covers crafts and folk art, design, film, gastronomy, literature, music and media arts.

Source: Daily Sabah

<!-comments-button-->